SUBSTANDARD, ALSO CALLED "OUT OF SPECIFICATION", AND FALSIFIED (OR COUNTERFEIT) MEDICINES pose a real barrier to delivering high-quality health services, and are a significant contributor to longer hospital stays and deaths. These include branded and generic medicines that have failed to meet international good manufacturing practices, pharmaceuticals fraudulently produced with the wrong or no active ingredient, and poor quality products deliberately mislabelled to boost the ever-growing trade in medicines bought over the internet.
Antibiotics are among the most counterfeited medicines, particularly in poorly regulated developing countries, and contribute to driving high prevalence of drug-resistant pathogens with poor infection control. This could well lead to therapeutic failure that necessitates the prescription of broader-spectrum, relatively more expensive antibiotics. In Egypt untrained drug vendors have replaced pharmacists as the main source of medicines in most private retail pharmacies. Recently, safety issues stemming from counterfeit batches of Unictam 1500mg vials by Medical Union Pharmaceuticals (MUP) were found in several provinces across Egypt.
Between 2 February and 17 April 2022, the pharmacovigilance department at MUP received 48 individual case safety reports (ICSRs) of suspected adverse reactions associated with Unictam. This led to a series of rapid investigations in 12 governorates, including Cairo, Alexandria, and the Nile Delta region. Aspects of this signal involved, among others, an increasing number of spontaneous reports submitted in a noticeably short period of time, the nature and prevalence of adverse drug reactions (ADRs), and the difference between adulterated and real pharmaceuticals with respect to product characterisation and impurity profiling.
Along with some subtle differences in packaging and labelling, initial laboratory tests conducted on the seized counterfeits found that they contained a potentially harmful and unapproved substance of low quality, which did not meet the correct specification. At this point, nearly two-thirds of the documented cases of drug counterfeiting were hospitalised with symptoms of chest pain, haemoptysis, high blood pressure, syncope, and tachycardia. Healthcare professionals (HCPs) also took to social media to highlight the issue and voice their concerns over serious pregnancy-related complications in which one of the cases had experienced a miscarriage due to counterfeit Unictam administration. For those patients who were unknowingly harmed by the counterfeit Unictam, the coverage for claims-made insurance policies ruled out unapproved products – including counterfeit medicines, with no financial protection against the costs of recalls sparked by such products.
BASED ON INFORMATION CORROBORATED BY MUP, the relevant drug safety alerts that ensued have exposed the extent of the problem and led to calls for better harmonisation and coordination among pharmacovigilance stakeholders to ensure comprehensive implementation of regulatory and legal measures. Our findings require using a risk management approach to identify areas of exposure to counterfeit pharmaceuticals and provide for a national track-and-trace system in the pharmacy sector that would guarantee a reliable stock of authentic medicines all the way to patients. Poor supply chain management contributes to exhausted stocks that force patients to buy medicines of whatever sort outside the legitimate sales sector, and creates the possibility to infiltrate counterfeit drugs at every node of the entire distribution network should they pass regulatory inspections.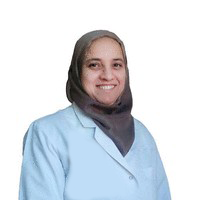 We are assessing signals involving counterfeit medications at a broader level so as to help identify important potential risks, and to update our overall approach for managing risks.

IT IS CLEAR THAT LINKING MANUFACTURERS directly to drug stores and hospitals, while bringing into force primary packaging serialisation to uniquely identify items at the unit level, will allow for a full audit trail and create a viable ecosystem of concerned stakeholders all with the same goal. From an overall perspective, advanced authentication and increased technological sophistication will set up successful anti-counterfeiting systems that make it easier for HCPs and patients to determine the legitimacy of suspect products by cross-referencing a unique product identifier in barcodes against a database.
Raising public awareness of the hazards connected to counterfeit medicines continues to be challenged by supply chain vulnerability and the risks arising from the presence of counterfeit drugs in unregulated markets. A pragmatic set of policies needs to be implemented to increase the availability of lowest-priced generics and to restore faith in genuine medicine, particularly in areas where the lure of affordable or unauthorised products tends to overwhelm the safety message. Switching of brands as well as loss of public confidence in the treatments they rely upon, and perhaps reputational damage, should be of concern to Egyptian pharmaceutical industry leaders as they position themselves to be among the primary pharmaceutical export markets in Africa and beyond.
Acknowledgements
The authors wish to thank Dr Hadir Rostom, President of the ISoP Egypt Chapter, for her support in undertaking the project; with a special thank you to those who collaborated to produce this piece of work.