Many latin American countries have a fragmented healthcare system and Peru is no exception. Over 10 million Peruvians (30 per cent of the population) have access to healthcare services provided by Social Security (EsSalud), part of the nation's decentralised system. EsSalud has roughly 400 medical centres and is an active member of the Peruvian pharmacovigilance system through the Institutional Reference Center for Pharmacovigilance and Tecnovigilance of EsSalud (CRI-EsSalud), established in 2018.
Forming a multidisciplinary team in pharmacovigilance in EsSalud is essential for clinicians to make better decisions. Clinicians and other healthcare providers play an important role in adverse drug reaction (ADRs) detection and therapeutic risk management, mostly when they assess ADR causality at the individual level. Even though there are many tools to make this activity easier, a clinical perspective from a multidisciplinary team is fundamental to enhancing the quality of information and, thus, patient drug safety. Therefore, understanding and managing ADRs requires the collaborative efforts of multiple specialised physicians, pharmacists, and nurses.
Putting collaborative structures in place at EsSalud has proven to be effective in preventing potential medication errors and improving the rational use of drugs. The pharmacovigilance system in EsSalud is in the process of developing strategies such as intensive surveillance to improve patient drug safety. CRI-EsSalud is working together with clinicians to perform prospective hospital-based surveillance to decrease the number and severity of ADRs. For instance, a four-month active surveillance of 200 patients receiving off- label use of bevacizumab for ophthalmic conditions was conducted at Edgardo Rebagliati Martins National Hospital in Lima. The results have been used not only to ensure the safe use of this biologic treatment but also to create awareness about the importance of ophthalmologists conducting pharmacovigilance on a daily basis. In addition, EsSalud carries out intensive pharmacovigilance work to record ADRs related to E. coli asparaginase in children suffering from acute lymphoblastic leukaemia to understand and manage drug hypersensitivity.
Pharmacovigilance activities in EsSalud never lose sight of the bigger picture: patient safety. Since communication is the corner- stone of pharmacovigilance, CRI-EsSalud provides timely evidence-based information on the safe use of drugs to healthcare providers and pharmacovigilance committees to prevent risks in patients. Furthermore, as part of the therapeutic risk management, "friendly reminders" about safe chemo- therapy, antibiotic administration in vulnerable populations, and interactions are shared among healthcare providers. Nevertheless, the impact of this activity has not yet been measured.
Scientific publication of rare cases of ADRs is a new, interesting strategy to motivate clinicians to acknowledge the importance of their reports in EsSalud. Non-reversible cardiotoxicity due to trastuzumab, amaurosis following the use of iopamidol, and idiopathic thrombocytopenia possibly associated to valproic acid-cannabis oil interaction are some of the cases that some expert practitioners would be willing to publish to spread their pharmacovigilance experience in EsSalud. Additionally, education and training to healthcare providers are key activities that can help incorporate pharmacovigilance into clinical settings.
QUICK FACTS
The Guillermo Almenara Irigoyen National Hospital, administered by EsSalud, was the first institution to perform pharmacovigilance in Peru in 1980.
Pharmacovigilance activities in EsSalud aim to contribute therapeutic risk management in clinical settings.
There is more to pharmacovigilance than just the number of reports – quality of information matters.
The creation of a risk management com- mittee in EsSalud to assess the benefit-risk profile has been very useful, especially when it comes to high-cost drugs.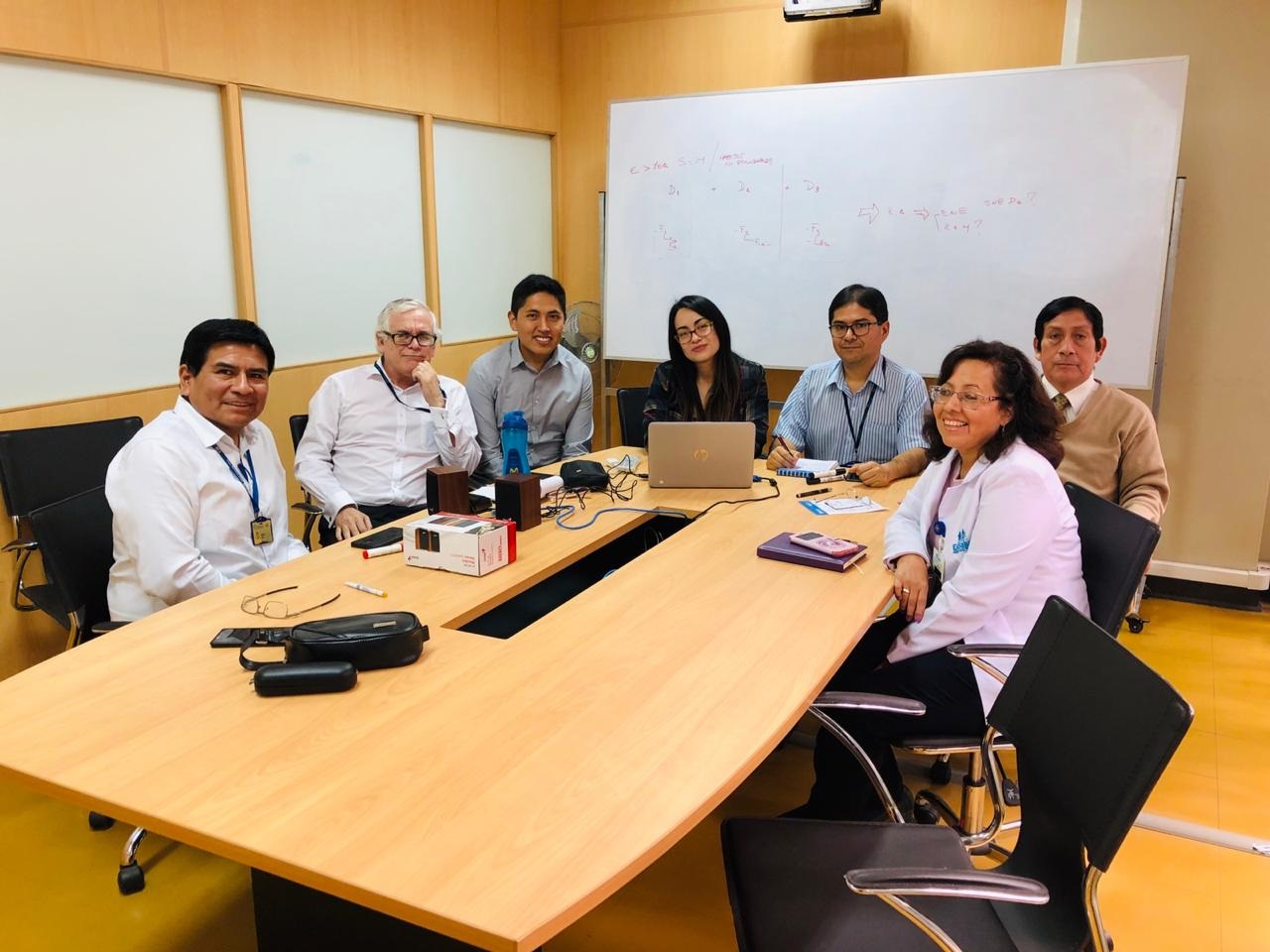 Enrique Cachay Rojas and Héctor Miguel Garavito Farro also contributed to this article.