In March this year, members of the WHO Programme for International Drug Monitoring (PIDM) in Africa met with partners from the WHO African and Mediterranean Regions in Rabat, Morocco, to learn more about the efforts made to support Africa in strengthening pharmacovigilance and how they are being sustained.
Over two days, representatives from national pharmacovigilance centres, National immunisation programs, the Rabat Collaborating Centre, Uppsala Monitoring Centre (UMC), and WHO headquarters presented and discussed a broad range of pharmacovigilance topics, including pharmacovigilance strategic planning for Africa, lessons learnt from the COVID 19 pandemic, innovative approaches for pharmacovigilance training in Africa (such as the new training format for capacity building in pharmacovigilance by the RCC), and partners initiatives. Regulatory frameworks, reliance and work sharing were a primary focus.
Special attention was given to the first African Forum hosted by the Centre Anti Poison et de Pharmacovigilance du Maroc, a WHO Collaborating Centre. The forum discussed strengthening pharmacovigilance practices with the support of the WHO Pharmacovigilance team of the Regulation and Safety Unit of the Department of Regulation and Pre-qualification at WHO headquarters.
The objectives of this meeting, the first of its kind, were to highlight the power of partnership and build bridges between partners to enable collaboration and streamline and leverage ongoing efforts for a more efficient, sustainable pharmacovigilance system in Africa. More than 150 passionate experts from 40 countries participated in this meeting, making it one of the most well-attended meetings to date for African pharmacovigilance.
Furthermore, meeting attendees had the opportunity to share and debate challenges and solutions and generate plans for pharmacovigilance and patient safety in Africa as well as learn about innovative approaches, methods, and tools proposed by the key partners during the COVID-19 pandemic. These learnings will help to strengthen pharmacovigilance systems and provide ideas on how to integrate them into these systems and make them part of standard practice.
The meeting enabled various countries with different pharmacovigilance systems to learn from each other. It was not just a matter of small countries learning from big ones, as some of the smaller organizations displayed impressive attention to detail and high-quality work, serving as a source of inspiration for all national centres to maximize their resources to achieve a stronger performance of their systems.
A key challenge was to find solutions to address and prioritise the needs and allocate resources appropriately for efficient pharmacovigilance development in Africa. To achieve these goals, members highlighted learning from past experiences to shape the future of pharmacovigilance systems worldwide and making strategic shifts and risk-based prioritisation that took into consideration country differences.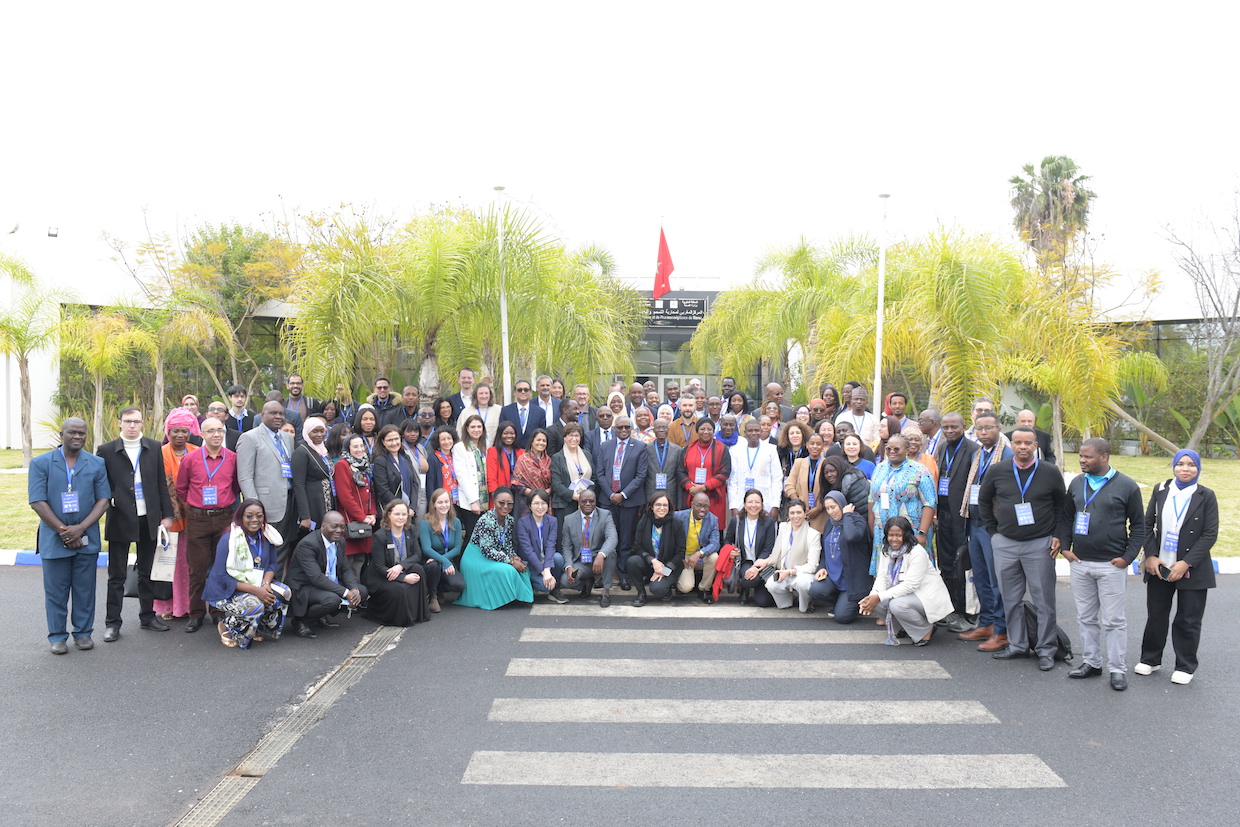 The presentation by the Global Benchmarking Tool for WHO-listed authorities emphasised the need for smart regulation through good regulatory and reliance practices to help mature newly developed pharmacovigilance systems. Overall, collaboration between different countries should be encouraged in all pharmacovigilance scopes to enable them to learn and take advantage of each other's expertise.
Participants were also actively involved in working groups to develop recommendations for WHO headquarters, WHO collaborating centres, and national centres on a strategic plan for pharmacovigilance training in Africa. The plan specifically focused on how to increase African adverse event and adverse event following immunisation (AEFI) reports in Vigibase, but included the use of other innovative UMC reporting tools, such as VigiMobile for the reporting of AEFI, and better harmonisation of methods on causality assessment. Recommendations on how to develop African countries' capacities for active surveillance were also discussed, focusing on the role of pharmacovigilance in the Expanded programme on immunization. The RCC presented their new training format for capacity building in pharmacovigilance.
As expected, this meeting, which brought together representatives, partners, and decision-makers from 40 countries as well as WHO headquarters and collaborating centres, created a unique opportunity to put in place plans for better collaboration, reliance, and work-sharing between African pharmacovigilance centres and partners working for pharmacovigilance in Africa. Key learnings from this meeting will bolster efforts to strengthen pharmacovigilance practices and systems in Africa through collaboration, work-sharing, and better regulation and training.