Safe use of vaccines is essential for the success of vaccination programmes. However, as with medications, vaccination errors are known to occur. In particular, some vaccines are manufactured as two separate components that are combined at the time of administration, which can create a possibility for human error. And because of the role of vaccines in healthcare and the context in which they are perceived by the public, such errors have the potential for more wide-ranging consequences. A recent crisis in the Pacific island nation of Samoa illustrates how the effects of medication errors can cascade from personal tragedies to a national catastrophe.
The vaccination process comprises several steps, with a potential for errors at each one, including when vaccines are scheduled, ordered, prescribed, prepared, dispensed, and administered. Such errors can cause, for example, inadequate immunological protection, increased cost, inconvenience, patient harm, and even reduced confidence in the healthcare delivery system.
Proper vaccine preparation and administration are important factors in preventing and eradicating many common vaccine-preventable diseases. Errors made in preparing and administering vaccines may result in patients needing revaccination and health services suffering financial loss. In addition, if the errors are not realised, and revaccination does not occur, patients may have an inadequate immune response and develop only poor protection against the disease. In either scenario, patients may lose confidence in both vaccines and healthcare providers.
One area of concern regarding vaccination errors is when a particular vaccine requires the mixing of two components supplied by the manufacturer in physically separate containers. For example, some vaccines comprise a lyophilised (freeze-dried) powder and a vaccine-specific liquid diluent (diluting agent). Other vaccines may include a powder vial plus a liquid antigen vial or adjuvant component. These powder and liquid containers may be packaged together by the manufacturer or, in some cases, may arrive separately. To administer an effective dose, a healthcare worker must first prepare the vaccine by properly combining the two components.
Unfortunately, in some cases the components are not mixed, meaning only one component of the two-component vaccine is administered, possibly leading to the patient not becoming fully immunised. In other cases, an incorrect diluent is used to prepare the lyophilised powder, which may affect the stability of the vaccine. In errors where only the diluent is administered, the patient develops no immunity at all. When these types of errors go undetected and revaccination does not occur, the patient is left at risk of developing the disease.
In some tragic cases, dangerous substances have accidentally been used in place of the vaccine diluent. For example, there have been several reported incidents where a paralysing agent (a neuromuscular blocker) has been used instead of a liquid diluent. In 2014, 15 children died in Syria after atracurium was used to reconstitute a measles vaccine. Apparently, the ampule packaging of atracurium was similar in appearance to that of the vaccine diluent and a mix-up occurred.
More recently, in Samoa in July 2018, two infants died after receiving their measles, mumps and rubella vaccine. Once again, it was discovered that atracurium had been used to dilute the vaccine powder. As bad as that incident was for the infants and their families, worse was to come for the nation as a whole.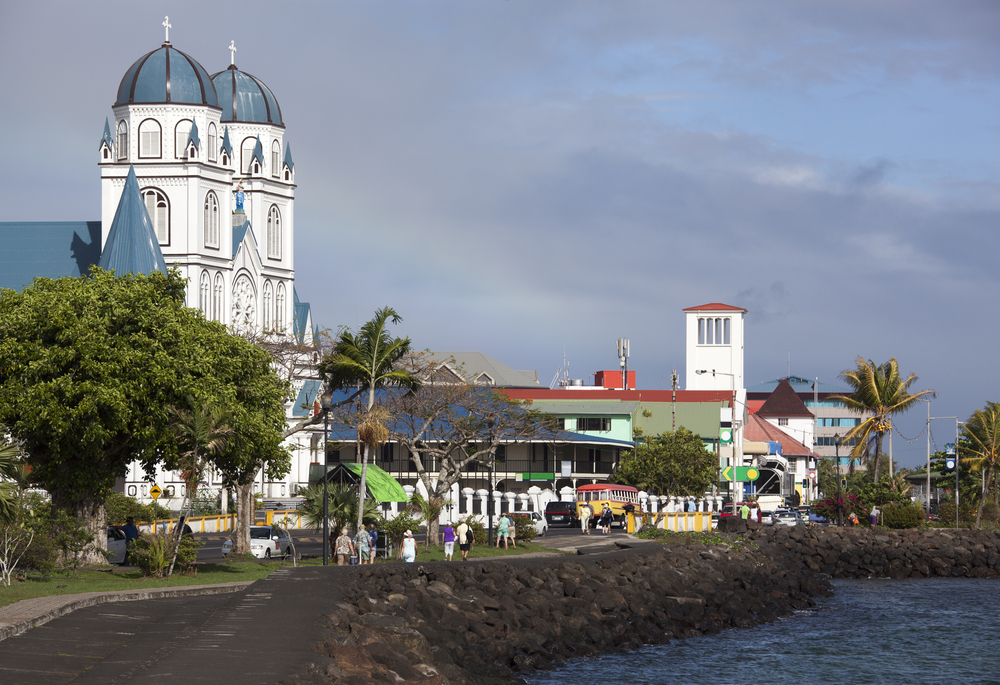 Following intensive media coverage of the deaths and increased anti-vaccine advocacy, routine measles immunisation rates in Samoa fell to just 31%, as parents became afraid to have their children vaccinated. Then in October 2019, a measles outbreak took root and spread rapidly through the country. By December, in a population of just over 200,000, the outbreak had infected more than 4,300 people, claiming 70 lives, with 61 of the dead under five years old. Adding to the tragedy, the nurses responsible for the initial medication errors were convicted of homicide and sentenced to jail terms.
While human error can never be eliminated, many factors that contribute to error can be identified and improved to minimise the chances of it occurring. In December 2015, the International Medication Safety Network* (IMSN) issued a position statement calling for greater worldwide attention to the problem of unsafe design of vaccine packaging and labelling. The statement challenged healthcare professionals, pharmaceutical companies, technology vendors, professional organisations, and regulatory/standard-setting organisations to help improve vaccine safety and efficacy.
In particular, the IMSN statement drew attention to the packaging and labelling of vaccines provided with diluents or two-component vaccines, calling for packaging that forces proper mixing of the diluent or of the two components. For example, manufacturers could package the vaccine in a two-chambered syringe or vial. If that is not feasible, then vials of vaccine and diluent or the second component should be packaged together, unless that is not feasible (such as when the vaccine powder must be kept frozen but its diluent must be stored at room temperature).
In all cases, clear instructions must be communicated in or on the label for how to mix components of vaccines, such as displaying directions and a warning to administer contents of both vials together on the front label of each carton, vial, and vial cap. Also, the label of diluents must primarily and prominently identify them as such and make it clear they are not the actual vaccine. For example, the labelling could show "DILUENT for preparing" followed by name of vaccine. Finally, healthcare authorities and regulators should promote safer labelling and packaging of vaccines and make recommendationsavailable to healthcare providers for safer vaccination practices.
Errors preparing and administering two-component vaccines can lead to inconvenience, increased costs, exposure to diseases, harm to patients, and even death. Furthermore, vaccination errors risk undermining public confidence in vaccination, which, as the Samoan outbreak starkly illustrates, can lead to dire public health outcomes. It is time for the medical community, including health care providers, their organisations, regulators, manufacturers, and health ministries, to come together to better address ongoing problems with two-component vaccines through better packaging.
* Disclosure: The authors provided this article as part of their roles with IMSN.
WANT TO HEAR MORE?
Tune in to UMC's Drug Safety Matters podcast for an audio version of this article . Or listen to the episode right here...
Read more
Institute for Safe Medication Practices, "Administering just the diluent or one of two vaccine components leaves patients unprotected", ISMP Medication Safety Alert! 2014.
"UN: vaccine mistake killed Syrian children", Al Jazeera, 2014.
"The measles outbreak in Samoa must be a lesson for the rest of the world", Washington Post,  2019.
Isaacs, D, "Lessons from the tragic measles outbreak in Samoa", J Ped Child Health, 2020.
International Medication Safety Network, "Position statement: Safer design of vaccines packaging and labelling", 2015.