Women need medicines before, during, and after pregnancy. Some for an acute condition, perhaps a headache or nausea. Others for chronic conditions, such as asthma or epilepsy. What they have in common is a need for evidence-based care, at a time in life when evidence for medicine safety is lacking. The Innovative Medicines Initiative ConcePTION project is working to close this knowledge gap. It seeks to improve the health of pregnant and postpartum women by moving maternal health care from a state of fragmented data towards informed decision-making.
Pregnancy is known to cause fatigue, morning sickness, and sometimes high blood pressure or diabetes. Every year, over 200 million women get pregnant, and most of them use at least one medicine. Still, only around 5% of drugs on the market have been labelled with meaningful safety information for pregnancy and breastfeeding. This leaves women and their doctors with limited evidence to guide treatment decisions.
Pregnancy pharmacovigilance is challenging. Historically, pregnant, and breastfeeding women have been excluded from clinical trials, creating a need for more data-driven ways to study medicine safety for pregnant women, and new ways to understand and predict how medicines transfer to breastmilk. There is already information available from women that use medicines during pregnancy in registries maintained by teratology information services, market authorisation holders, and health systems. However, this data is not streamlined, and data collected in different formats are not always compatible. From when it started in 2019, ConcePTION project researchers have worked to develop technical infrastructures to harmonise and analyse data from existing registries and define standards to use when collecting new data.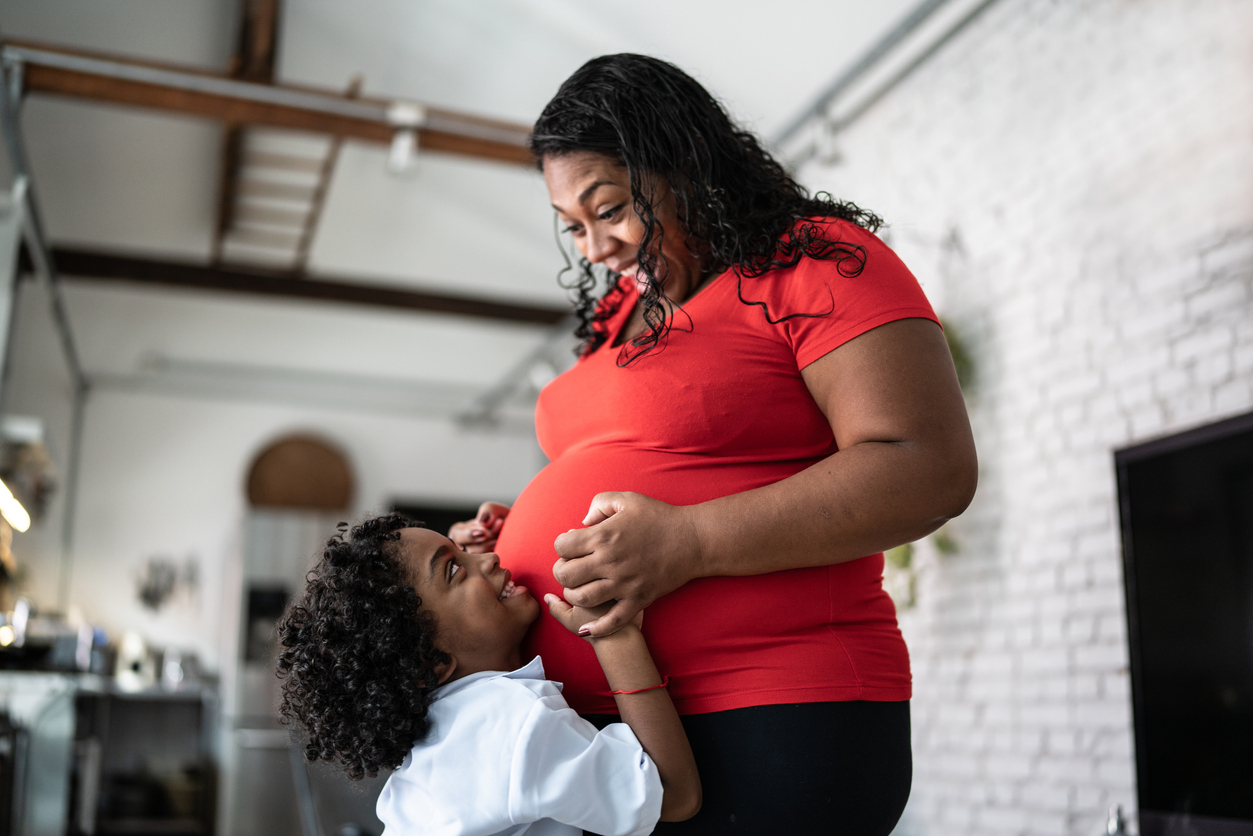 One of the project's more tangible achievements to improve data collection is an English-language app developed together with the UK regulatory agency MHRA. The app will be launched in spring 2024, and allow women and their partners to report any medicines used in pregnancy. At the core of this work is active stakeholder engagement, structures to support data governance, core data elements for pregnancy pharmacovigilance studies and a joint ConcePTION data model that adheres to the FAIR principles: ensuring data is findable, accessible, interoperable and reusable.
Breastfeeding brings another set of challenges that ConcePTION is addressing with a mini-pig model, mathematical models, and by collecting and analysing milk from breastfeeding mothers who use particular medicines. Together, these research infrastructures will make it possible to understand and predict how medicines transfer to breast milk, and in what concentration. The project includes setting up a first-of-its-kind European breast milk collection system, with workflows and infrastructures that enable researchers to include breastfeeding women in studies, and ensures systematic collection of samples and efficient shipping, storage and analysis of milk and blood. The first study using this approach, conducted in Norway for a commonly used antihistamine (levocetirizine/cetirizine), has been completed. A second study in France, looking at an antibiotic (amoxicillin) will be finished soon and two more studies are in the planning phase in Sweden.
The IMI ConcePTION project has spent more than four years developing research infrastructures and building an ecosystem to study medicine safety in pregnancy and during breastfeeding: generating, cataloguing, linking, collecting and analysing data from animal models, milk from breastfeeding mothers using medicines, registries, and reports of adverse events. The project continues to strive to make it possible to generate the evidence that is needed to put adequate safety information on medicine labels for pregnant and breastfeeding women.
Why is this important? Because to make informed decisions about treatment, women and their doctor's need accessible safety information. And for them to get access to this information, women and health care professionals need to engage with research. To help stakeholders engage women and health care professionals in research, ConcePTION has developed a toolkit to help design communication campaigns to stimulate reporting and participation in this kind of research. ConcePTION partners have also developed a training programme for health care professionals to ensure they can offer evidence-based treatments. Finally, the project is developing a resource to funnel the knowledge generated in the project into an online knowledge bank that will be launched by the end of 2024.  The knowledge bank will support informed decision-making by providing up-to date safety information for pregnant and breastfeeding women, their doctors, pharmacists, and midwives.