From 28 October to 1 November 2019, the attention of the global pharmacovigilance community focused on Bogotá, Colombia, for the 42nd Annual Meeting of Representatives of National Pharmacovigilance Centres arranged by the World Health Organization (WHO). The annual NC meeting is an important forum for the WHO Programme for International Drug Monitoring to examine vital issues of patient and public health, share experiences of harm suffered by patients, and discuss challenges, solutions and plans. In Bogotá, people from around 65 countries participated, making it one of the most well-attended meetings to date.

As expected, the large variety of faces, cultures, and traditions present created a unique opportunity to explore how the work of pharmacovigilance is done in different parts of the world. And the diversity of operations is striking. For example, Bogotá hosted small national centres with only one permanent staff member, alongside big organisations employing hundreds of people.
One of the most valuable aspects of the NC meeting is that it also allows countries with different pharmacovigilance systems to learn from each other – and it's not just the small learning from the big. Indeed, the attention to detail and the quality of work produced by some of the smaller organisations provides inspiration for all national centres on maximising whatever resources are available to achieve strong performances.
The the diversity of operations at the NC meeting is striking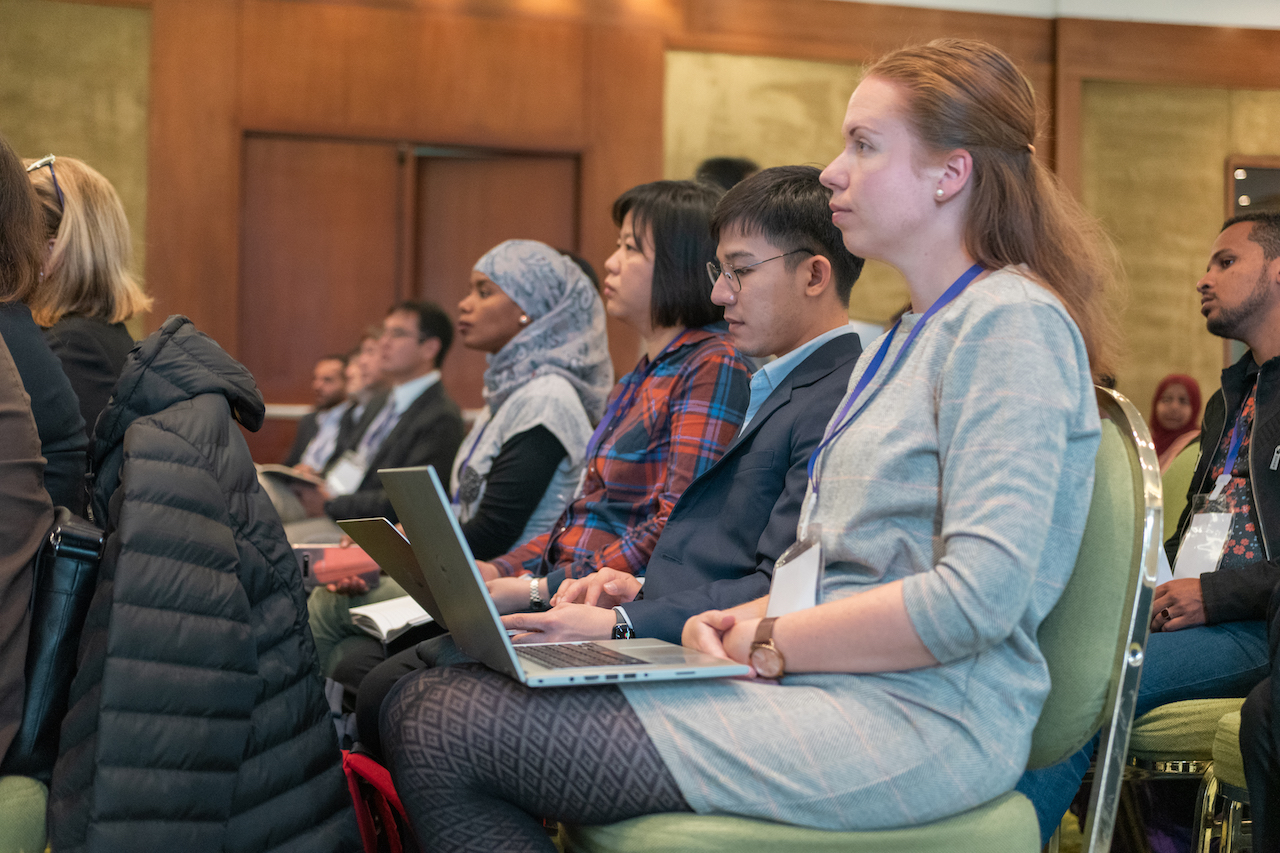 The meeting agenda was intensive, with representatives from national centres, UMC, and the WHO presenting a wide range of pharmacovigilance topics, including instructive case studies, operational and workflow updates, signal detection, health communications, training, and research findings. Attendees also participated in working groups to develop recommendations on topics of ADR reporting, smart safety surveillance, signal detection, and global benchmarking of national pharmacovigilance systems.
From UMC's perspective, this meeting represents an excellent opportunity to learn more about the challenges and achievements across the programme. It's also a chance to share the results of our own recent work with member countries with several presentations and interventions from our research and medical staff. With many NCs represented it is the best forum available for UMC to also deliver training and updates on the current offerings in pharmacovigilance. In Bogotá, UMC provided training for VigiFlow and VigiLyze in both English and Spanish, which was well received, with dozens of attendees in each of the sessions. Feedback from those sessions is also especially valuable, helping us to further prioritise development of the tools.
With this meeting taking place in Latin-America, it's worth noting that 25 of the 92 VigiFlow country users are from this region. The fact that big regulators in this region, like ANVISA in Brazil and COFEPRIS in Mexico, have also recently chosen VigiFlow as their ICSR management system is a success for both VigiFlow and UMC.
UMC's strategy for the VigiFlow system is to offer the same solution to all countries, avoiding customisations, to enable a reasonably priced service that addresses the core needs of ICSR management, and it is encouraging to see that this concept also works in these big organisations. With the on-boarding of Brazil, one of the biggest pharmaceutical markets in the world, most countries in the Latin-American region are now using VigiFlow for ICSR management. In fact, one of the few regulators not on the list of Latin-American users, Colombia's INVIMA – hosts for the event – signed up for VigiFlow during the meeting. Given such strong regional interest, UMC has allocated significant resources to deliver training and produce communication materials in Spanish, a decision that was welcomed by the countries of the region and which has set the basis for important collaborations and projects with these countries.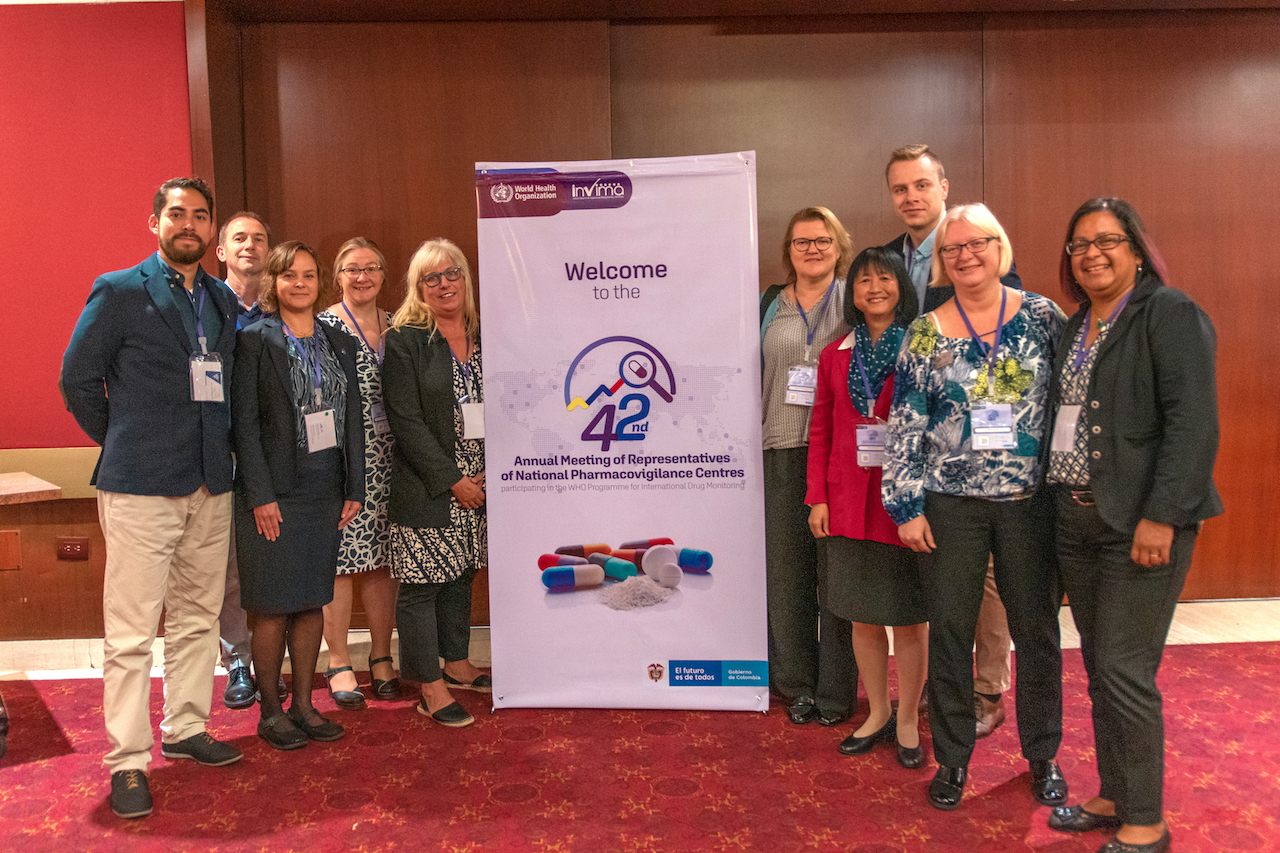 "The success stories presented by Brazil and Norway were very encouraging for us," said Jenny Jansson Liikamaa, portfolio manager of pharmacovigilance offerings at UMC.
"Brazil presented on their successful implementation of VigiFlow as a nationwide ICSR management system and Norway presented how they evaluated, and subsequently selected, VigiLyze for their signal detection and signal management. This makes us feel like we are really on the right track with our current focus on national applicability of our offerings," Jansson Liikamaa said.
As Shanthi Pal – the acting team lead of pharmacovigilance, regulation and safety unit, Department of Regulation and Prequalification, WHO – indicated on the final day, the 42nd NC meeting was a success, though there remains much work to be done. But it's through collaboration and open sharing of experience, that the global pharmacovigilance community can best pursue the goal of making medicines safer for patients everywhere.
The 43rd Annual Meeting of Representatives of National Pharmacovigilance Centres will be held from 28 September to 2 October 2020 (during ICDRA meeting) in New Delhi, India.