Reporting of adverse events is a mainstay of pharmacovigilance, and an ongoing challenge for the field is how to ensure more reports of higher quality to provide more comprehensive information. A simple app is now being deployed internationally to boost both the quantity and quality of reporting.
The Med Safety App, previously known as the WEB-RADR App, has been developed through the Innovative Medicines Initiative WEB- Recognising Adverse Drug Reactions (WEB- RADR) project. WEB-RADR was launched in September 2014 as part of a broader call to leverage emerging technology for pharmacovigilance. The project initially developed country-specific mobile applications in the United Kingdom (MHRA), Netherlands (Lareb) and Croatia (Halmed), to allow the reporting of adverse drug reactions (ADRs) by healthcare professionals and members of the public and provide drug safety information to app users.
Since then, the WEB-RADR project, the World Health Organization (WHO), the Uppsala Monitoring Centre (UMC), and the MHRA have collaborated to produce a generic version of the app, now called the Med Safety App, which is able to be used in multiple countries. This has made it possible for low- and middle-income countries, and other non-EU countries within the WHO Programme for International Drug Monitoring, to adopt an individualised version of the app.
"As a mobile app, its benefits are particularly relevant in low- and middle-income countries, where the prevalence of smartphones exceeds access to computers with wired internet connections"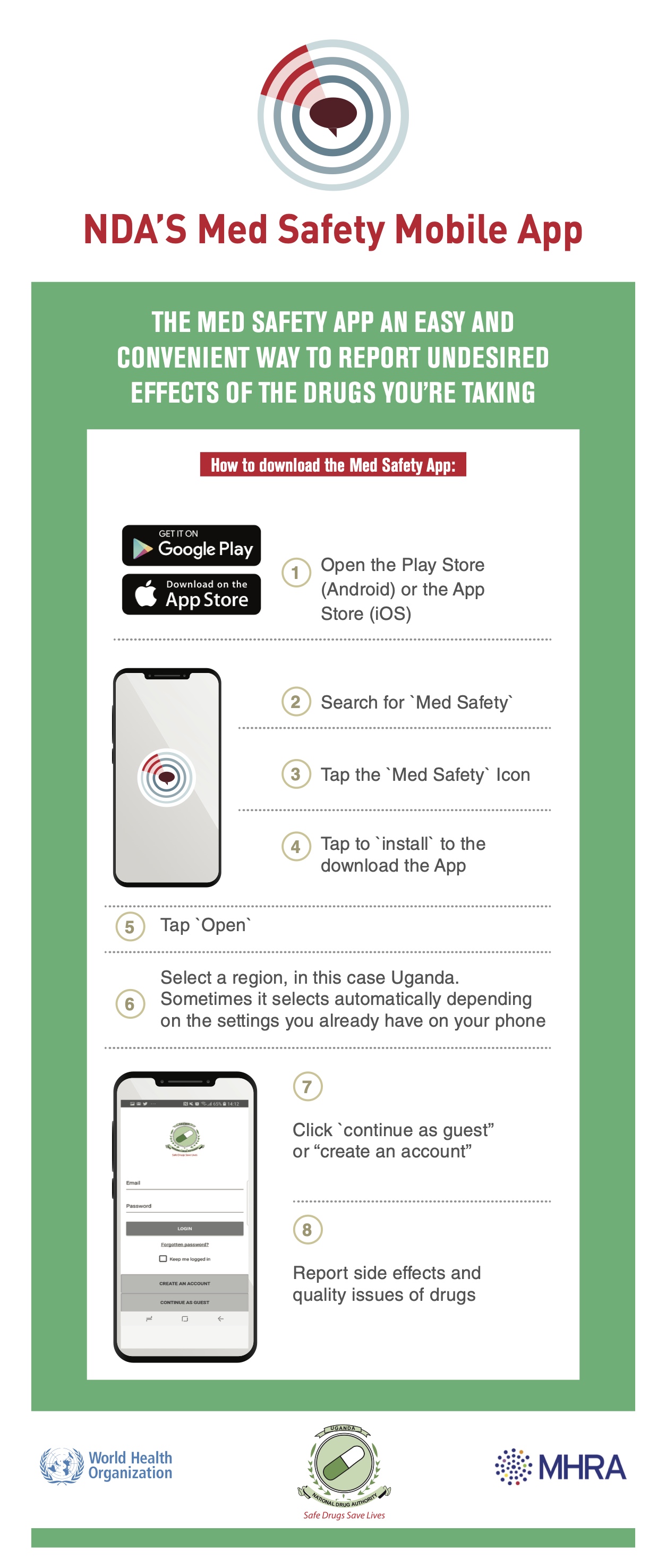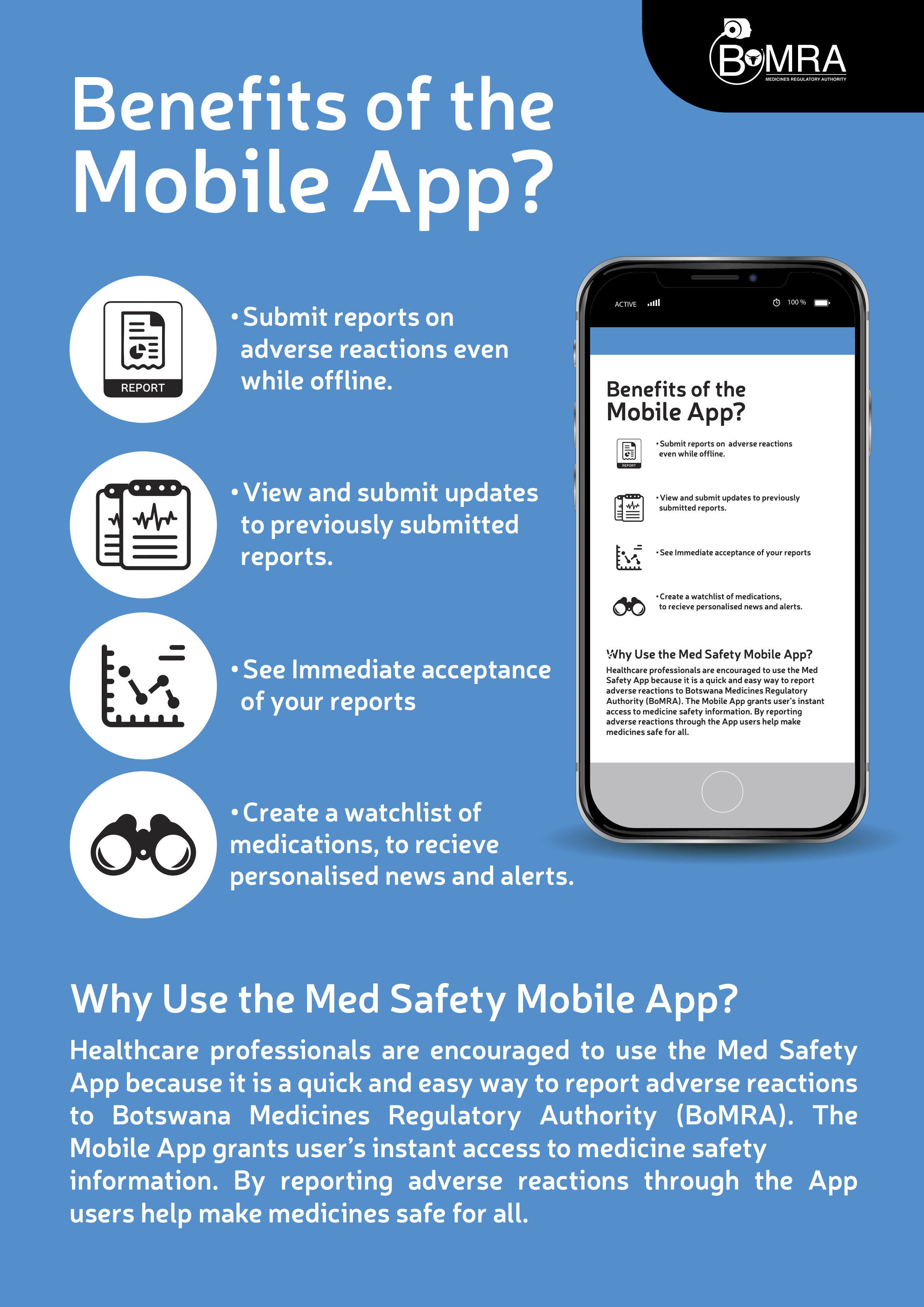 Before a country introduces the app, its national pharmacovigilance centre works with the WHO and technical partners (MHRA and UMC) to tailor information such as the logo, colour scheme, drug lists, news, and language. Once the app is launched in a country, it is free to download for both Android and iOS devices. When users first launch the app, they simply select their country of choice and language to get the relevant tailored version.
"The Med Safety App embraces technology to address an unmet need – studies have concluded that an app is an important tool for reporting adverse effects alongside other reporting methods and that it facilitates the report to be of a quality high enough for pharmacovigilance and signal detection," said Phil Tregunno, group manager for vigilance, intelligence and research, at the MHRA.
"As a mobile app, its benefits are particularly relevant in low- and middle- income countries, where the prevalence of smartphones exceeds access to computers with wired internet connections."
The Med Safety App allows healthcare professionals and, if desired, patients to report suspected ADRs directly to the national centre and receive immediate acknowledgement of the submitted report. As the app uses the ICH E2B(R2) messaging standard, the individual case safety reports (ICSRs) can be transmitted directly to a national database that processes such standard messages, such as VigiFlow – UMC's ICSR management system. VigiFlow is tailored for national centres and has built-in support to share data to the WHO global ICSR database, VigiBase.
Users can also read the latest drug safety information published by their national centre in the app, establishing a two-way exchange of information. Additionally, users can view global statistics on all reported ADRs in VigiBase, and, if they create an account within the app, they can build a watch list of drugs of interest and keep a record of submitted reports. Other features include the ability to create and save reports offline and use the app in multiple languages (when made available by the national centre). Users can share news articles with their social networks, providing a key opportunity to engage non-app users through the spread of important drug safety information.
To date, the Med Safety App has been launched in eight countries: Burkina Faso, Zambia, Armenia, Ghana, Ethiopia, Botswana, Cote d'Ivoire, and Uganda. It was originally piloted in Burkina Faso and Zambia in June 2017 as a proof of concept to understand the potential benefit and sustainability. The success of the pilot was demonstrated in Burkina Faso, where the number of ADR reports received in the first nine months of the pilot exceeded the total number of reports submitted before the app was launched. Building on the success of the initial launches, the app will be rolled out to Kyrgyzstan and the Democratic Republic of Congo in early 2020. To date, the Med Safety App has been downloaded by more than 5,000 users.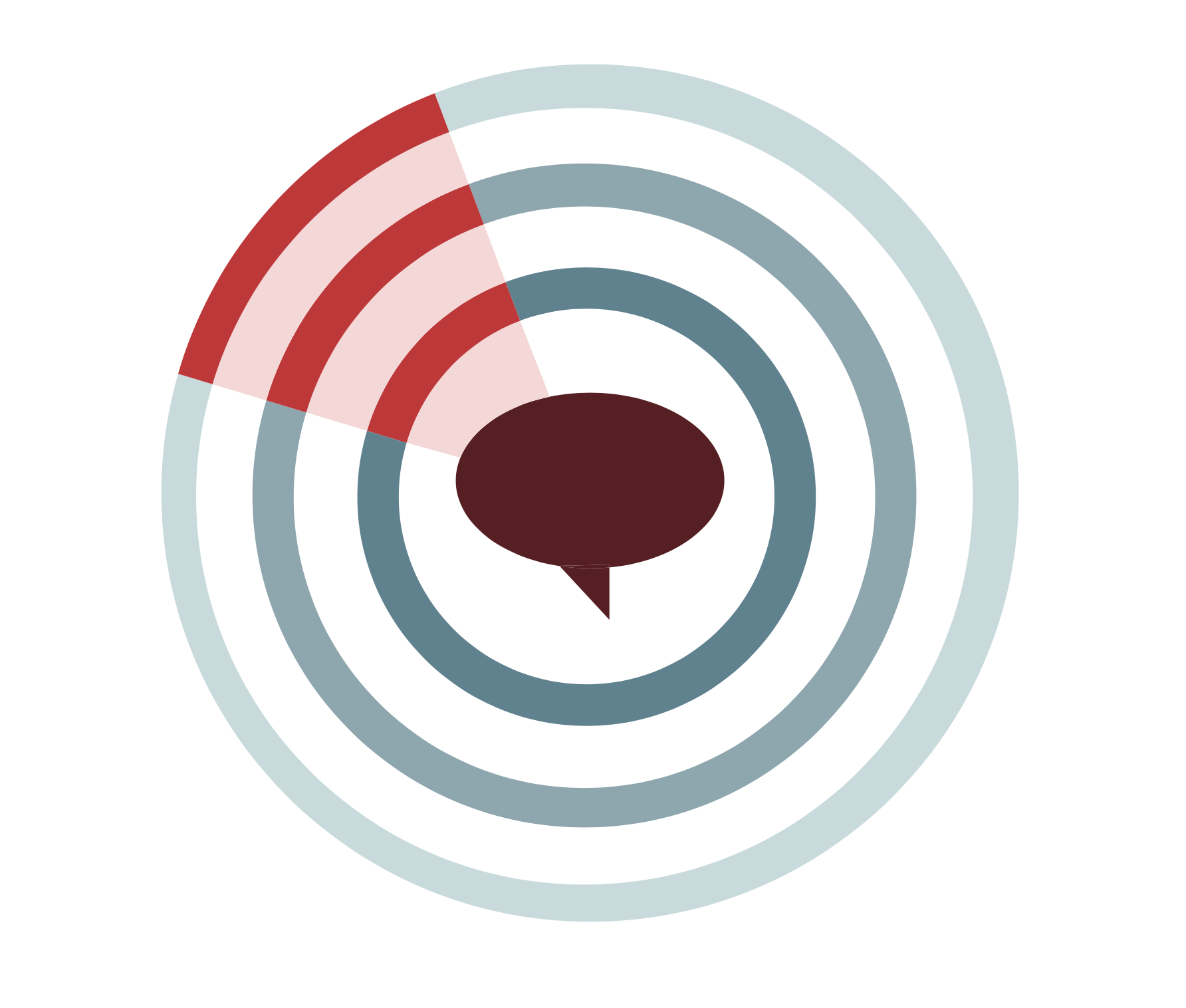 The impact of greater engagement will take longer to realise; however, fostering a culture of pharmacovigilance is an important step forwards in the improvement of patient safety internationally.
Its benefits are greatest when it is used in conjunction with strong local messaging on the importance of ADR reporting and promotional activities. For example, Armenia launched the app on 7 May 2019 with an official ceremony attended by both the minister and the deputy minister of health. The minister demonstrated the app and its functionalities and encouraged people to use it. A video of this presentation was circulated on social media channels, such as Twitter and Facebook, and the minister also shared information from his Facebook account. The launch was backed by thorough, organised communications using a range of materials, such as electronic posters, infographics, brochures, and news articles. The event even attracted national television coverage. As a result, Armenia saw 900 downloads within the first week.
Other countries who have adopted the Med Safety App have taken a similar approach – Ethiopia's minister also attended the launch event and proactively shared information on Twitter. Continued promotion and awareness raising of the app post-launch is essential to attract new users, while exploiting the app's news feature helps retain existing users. Lessons learned from the successes of existing Med Safety countries are shared with new adopters to help support their own launches and boost the local success of the app.
The impact of greater engagement will take longer to realise; however, fostering a culture of pharmacovigilance is an important step forwards in the improvement of patient safety internationally.
"The Med Safety App can be used as a general tool to support national centres' activities, but it can also be launched alongside disease programmes to support the introduction of novel medicines and vaccines that target diseases such as tuberculosis and malaria,"
"In particular, it can be a powerful tool to build post-marketing knowledge of the safety profile of medicines and vaccines in the real-world setting. When introducing a new medicine, the safety profile is typically limited – clinical trials expose the medicine to small patient groups which may not be as diverse, for example in ethnicity and disease burden, as the target population. In addition, since new medicine programmes often deliver medicines to a large number of patients in a short space of time, having the app at the point of care is invaluable for real-time safety surveillance and the rapid identification of new safety risks," he said.
The Med Safety App is continuously being improved and enhanced. Such enhancements include pop-up notifications for targeted messaging to users, support for sending photos to the national centre as part of an ADR report, and multiple tailored reporting forms.
Med Safety App case studies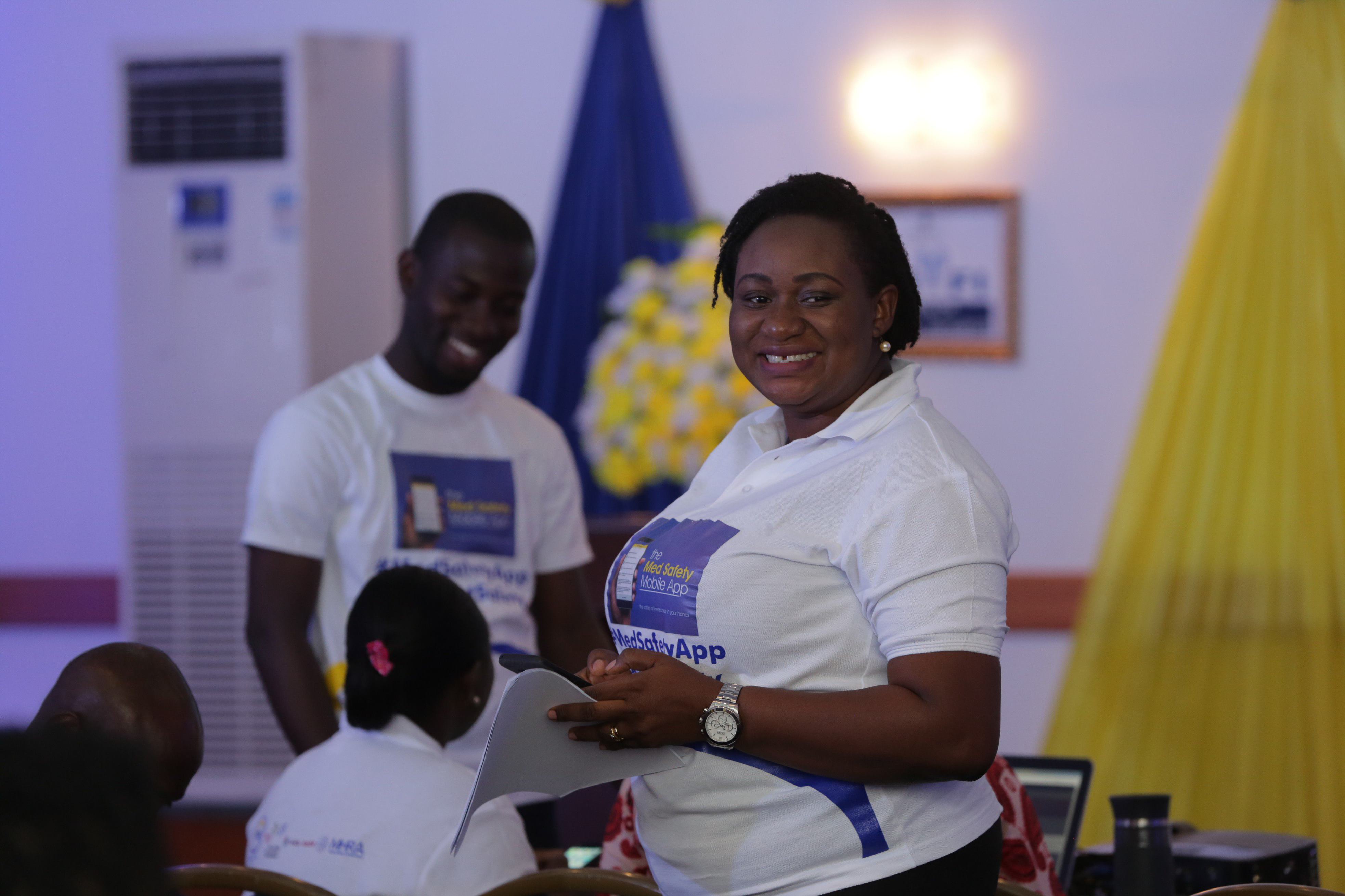 Ghana
Ghana launched the Med Safety App on 25 June 2019. In the first six months, there have been more than 1,500 downloads and 67 ADR reports received through the app – 57 (85%) submitted by healthcare professionals and the remaining 10 (15%) from patients. Read more...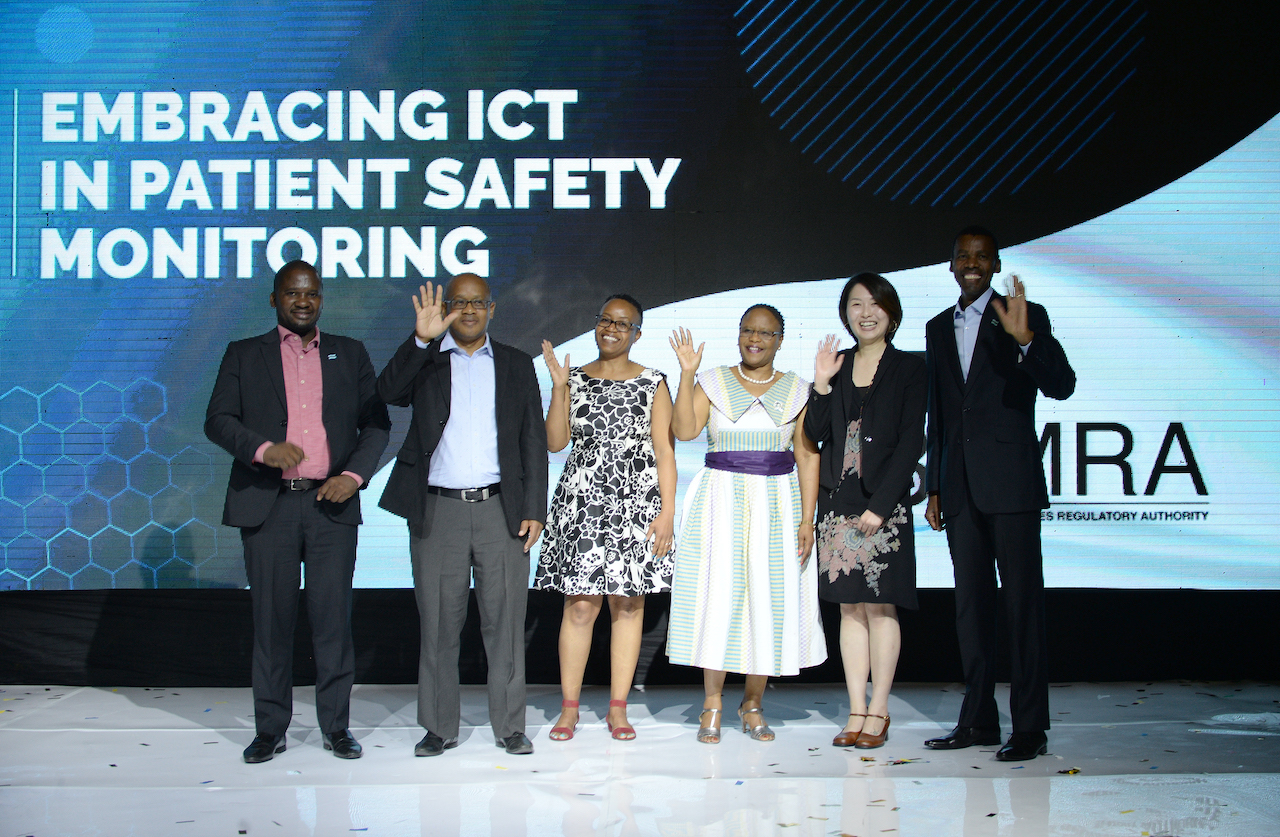 Botswana
Since the launch, BoMRA has continued to build awareness and has extended training to 196 healthcare professionals across the country on pharmacovigilance and reporting platforms. Read more...
Read more:
World Health Organization, "Pilot Mobile "app" for reporting suspected drug reactions launched in Burkina Faso and Zambia," WHO Pharmaceuticals Newsletter, 2017.
CE Pierce, "Recommendations on the Use of Mobile Applications for the Collection and Communication of Pharmaceutical Product Safety Information: Lessons from IMI WEB-RADR," Drug Safety, 2019.
I Oosterhuis, et al, "Characteristics, Quality and Contribution to Signal Detection of Spontaneous Reports of Adverse Drug Reactions Via the WEB-RADR Mobile Application: A Descriptive Cross-Sectional Study," Drug Safety, 2018.
WEB-RADR – Med Safety App website
Get the Med Safety App here:
App store (For iOS devices)
Google Play (For Android devices)
With contributions from:  Monica Plöen, UMC; Noha Iessa & Ayako Fukushima, WHO.